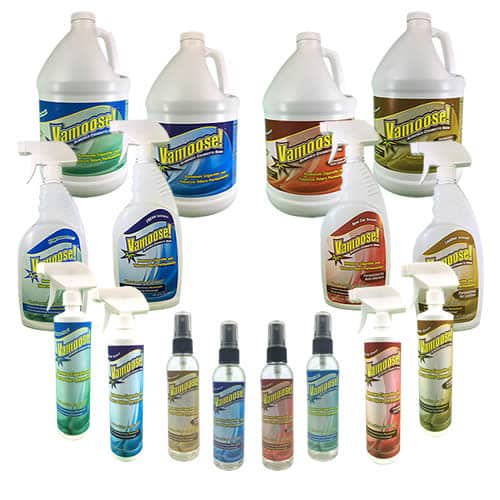 Cigarette Odor Remover  – Vamoose Products is very effective at removing cigarette and all other tobacco odors and smokey smells. It can penetrate, seek out and react with the components of tobacco smoke (tar and nicotine) dissolving and converting them into gaseous molecules without causing any damage to fabrics, materials or hard surfaces.
Removes cigarette smell and all other tobacco odors in…
Homes
Apartments
Condominiums
Cars
Trucks and RV's.
Removes smoke odors from… 
Furniture
Used Clothing (from Ebay and other places)
Leather
Wood
Paneling
Tile
Cloth
Drapes
Carpets
… and most other surfaces that harbor the tar and nicotine that results from cigarette and tobacco smoke.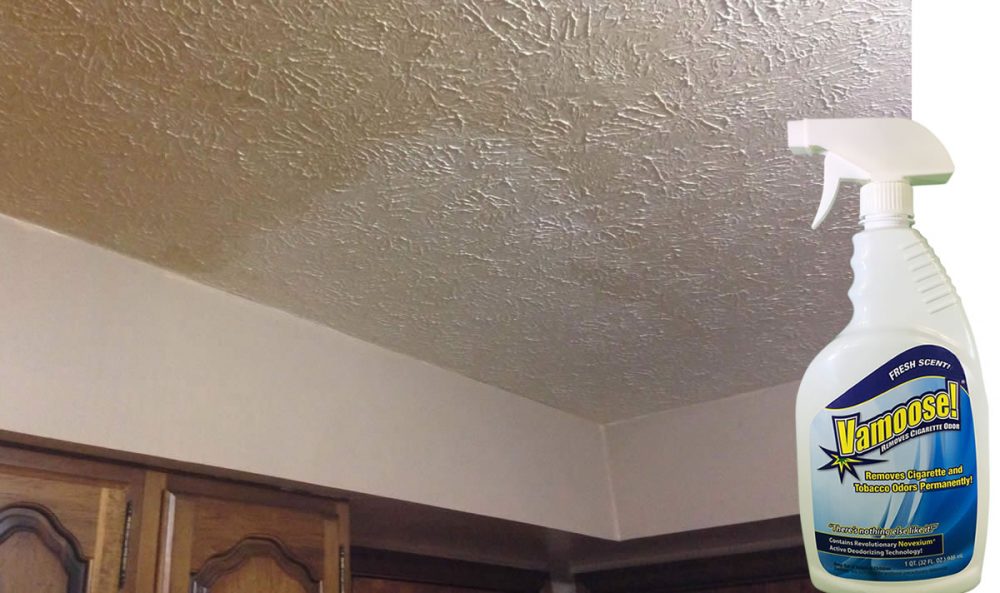 VAMOOSE! BEFORE & AFTER
As you can see from the image the darker area is stained with nicotine and tar residue from years of heavy smoking. The section that is white and brighter has been treated with Vamoose!. You can really see the difference. Once the application is done the entire space will be cleaner looking and free of the smokey odor and free of the VOC's that could harm your health.
We offer a 30 Day Money Back Guarantee! We're also here to assist if you experience any problems or don't quite get the results you were expecting. Vamoose! is highly effective but it MUST be applied correctly in order to achieve the proper results.

Instruction & Usage Guides: